Board Members
Allanah Soriano
My name is Allanah Soriano and I am a second-year double majoring in Sociology and Statistics and minoring in Asian American Studies. I am very interested in social networks as well as sociology theory. I am also very passionate about social and educational reform as I am an intern in CALPIRG; organizing basic needs for food and assistance to anyone who needs it. I am also a part of the Teach for America Ignite Fellowship and guide young students from low-income communities in their educational careers. I hope to continue my education beyond my undergraduate degree to become a Sociology professor. In my free time, I enjoy playing tennis, cooking, and drawing!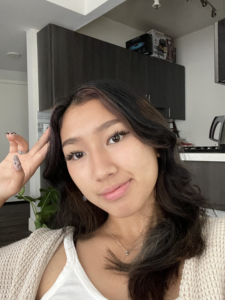 Amanda Gong
My name is Amanda Gong. I am a second-year undergraduate student majoring in psychology and sociology, and minoring in gender studies. I am from Beijing, China, and came to UCLA as an international student. I am passionate about mental health, especially social factors that influence individuals' well-being. I also want to know how people can find meaning in their life and how they can find happiness.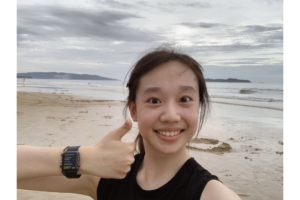 Anisha Alam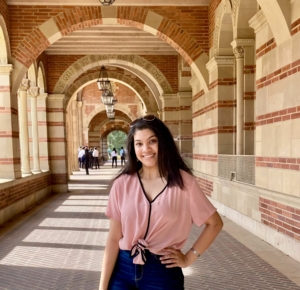 Ariana Winsten 

Jasmine
Hi everyone! I'm Jasmine and I'm a 3rd year (1st year transfer), and a rising senior, majoring in Sociology. I have been involved with a variety of organizations that focus on community service and amplifying systemic issues within our communities, in the hopes of raising awareness and eventually eradicating these issues. In my free time, I enjoy working out, trying new foods, and watching horror movies. I would love to answer any questions or just chat (about anything!) so feel free to reach out to me. I'm looking forward to serving you all the next academic year!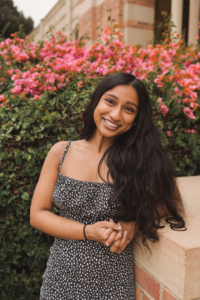 Louis Vela
My name is Louis Vela, I am a 4th year Sociology major with a specialization in computing and minor in Education Studies. I am passionate about politics, socioeconomics, and history. I wish to continue to learn more on these subjects because I believe they are extremely important in trying to alleviate inequalities seen throughout society. I also enjoy going on runs with my dogs and listening to audiobooks.

Qianyi
Hello everyone, my name is Qianyi! I am a rising senior (second-year transfer) Sociology and Labor Studies double major, hoping to pursue my MBA in the near future. I transferred from Ohlone College in the Bay Area! I'm super passionate about raising awareness for transfer-related struggles and worked within the USAC Transfer Student Representative office! Along with SUAB, I am a part of the College Honors, Sociology Departmental Honors program, and involved in research with the UCLA Labor Center. I also work with UCLA ResLife, UCLA Summer Sessions, and UCLA Campus Life. In my free time, I love trying new coffee shops, enjoying the beach, and hanging out with friends! I am extremely excited to begin working with SUAB to serve you all for the 2022-23 academic year!
Simone Evans
My name is Simone Evans and I am a 4th year Sociology major (2nd year transfer). I transferred from Citrus College and chose to pursue a degree in Sociology because I am fascinated by the way any society operates. Understanding people and their interactions has always been an interest of mine and I have enjoyed learning about all of the different avenues that make up Sociology. Outside of the classroom, I am a proud member of the Student Transfer Outreach and Mentor Program (STOMP) and have participated as a panelist in outreach events for high school and community college students. I believe we all have a special story to share and there is a place for everyone ay UCLA. I have also had the pleasure of working as a New Student Advisor for UCLAs New Student Academic Programs as well as a new student mentor to help students transition to University life. When I am not at UCLA, I enjoy reading books, hiking, traveling, and trying new foods!

Talia Rodriques
Hello! I'm Talia Rodriques, a second year sociology student from the Central Valley. Currently on the pre-law track, aspiring to help bring a voice to underprivileged communities. I am also a member of the UCLA Pre-Law Society, and Black Bruin Pre-Law Organization. Outside of school, my interests are reading and writing, as well as making memories with friends. Looking forward to helping make a difference as a member of SUAB!

Tiara
Hi everyone! My name is Tiara and I'm a second-year Sociology major with an intended minor in Film, Television, and Digital Media. I'm from Orange County and I hope to attend law school after graduation. In my free time, I like to volunteer with cats, play Pokémon Go, and find new places to eat with friends. I'm excited to serve as a member on the SUAB this year!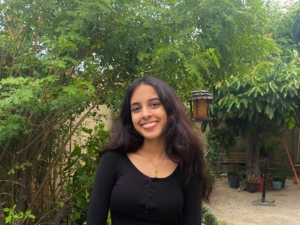 Tara "TJ" Woodard
My name is Tara/TJ and I am a second-year Sociology major with a minor in Digital Humanities from Santa Barbara, CA. I'm passionate about all types of art and media, and hope to find a career somewhere in media literacy education or equitable city planning. I love analyzing music and movies, cooking, ice skating, and Zumba!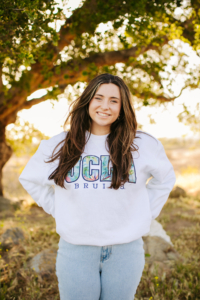 Veronika Vucetic
My name is Veronika Vucetic and I am a second-year double majoring in Sociology and Geography/Environmental Studies. I chose to be apart of SUAB to help build a better connection between the students and faculty for the Sociology Department. I am currently participating in an undergraduate independent research study that I will be working on alongside my other coursework for the remainder of the year. I am still exploring career options but hope to eventually work for the Los Angeles City or California State Government. I look forward to interacting with you during our Patio Socials or in lecture!