Date
May 5, 2017
Time
9:00am
Location
PA 4240
Contact

psgs.ucla@gmail.com

Download Flyer:
psgs_conference_schedule.pdf
iCal/Outlook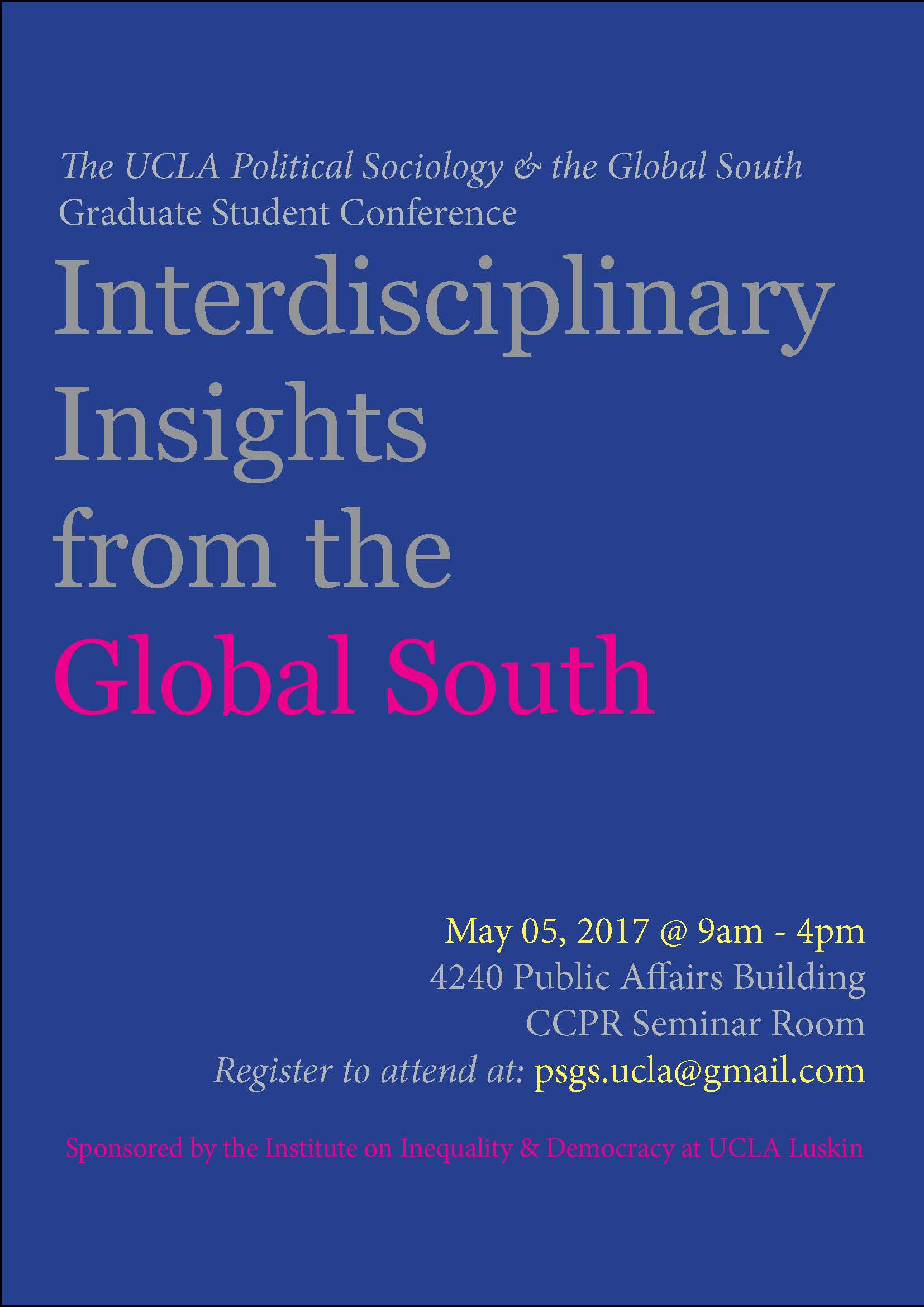 The UCLA Political Sociology & Global South Working Group, would like to invite you to their first Graduate Student Conference:
Graduate students from history, geography, anthropology and sociology at UCLA will be presenting their research on the themes of Environmentalism, Global South Mobilities, and Bridging Political Economy and Postcolonial Theory, with Dr. Hannah Appel (Anthropology), Dr. Kevan Harris (Sociology), and Dr. Eric Sheppard (Geography) as discussants. Dr. CK Lee will lead a roundtable discussion with presenters to close the event.
The schedule for the conference is attached. Lunch will be provided for those in attendance (register here).