ELENA & GREGG DAVIS GIFT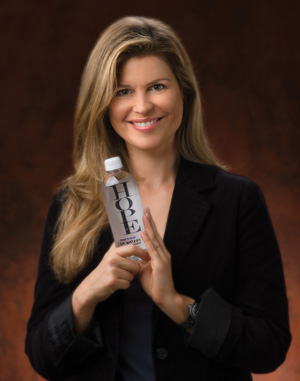 This unrestricted gift was generously donated to the Sociology department by Elena and Gregg Davis of Houston, Texas.
Elena Davis is the President and Founder of I Am Waters, a non-profit Houston based organization that aims to bring physical and spiritual hydration to America's homeless. Elena was one of four children raised by a single mother on less than three thousand dollars a year and food stamps. Their life was lived in extreme need and on the margins of society. At the age of sixteen, after having attended over a dozen schools, Elena began a successful career as a fashion model with the Ford Agency and was able to lift herself and her family out of poverty. In 1994, Elena married into one of the country's more prominent families and is now a proud mother of three children. Each day, Elena draws on her unique experiences by combining the world of her childhood on the streets with the passion and understanding of how image-based campaigns educate and engender compassion to work to change the world.
The Davis's gift has been used to support research related to their special interest in homelessness. The three recipients of support were graduate students Forrest Stuart, Nazgol Ghandnoosh and Neil Gong.
Forrest Stuart

Forrest spent a majority of his childhood in San Bernardino, California. Many of his experiences growing up mixed-race – his mother is Mexican-American and his father is African-American – in an economically-depressed city has fundamentally shaped who he is today, and guides the position he strives to carve for himself in academia, from his teaching, to research and social activism. Read More.
Nazgol Ghandnoosh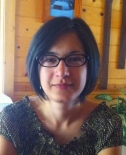 Nazgol was born and raised in Iran. Uprooted from her hometown in her teens, she and her family moved across the map to Canada, lived in New York for two years, and finally settled down in South Carolina. Attending four different high schools in four years, she was still able to excel academically and went on to pursue her bachelors in Economics at the University of Pennsylvania where she graduated magna cum laude. Read More.
Neil Gong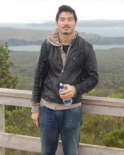 Neil Gong entered the UCLA sociology graduate program in 2011 to study mental health care and housing solutions for homeless populations. As an intern at New York City's Bellevue Hospital, Neil was struck by the "revolving door" many patients experienced between periods of homelessness, incarceration, and psychiatric hospitalization. Following his graduation from New York University, Neil worked as a member of a mobilemental health treatment team in Harlem that helped clients navigate the bureaucracy of city jails, homeless shelters, court rooms, and mental hospitals. Read More.