SATURDAY, JUNE 15, 2019
9:00 a.m., Wilson Plaza
TICKETS: The online ticketing process will begin on MyUCLA, for the Sociology ceremony on April 26th and will end on May 17th.  You may modify or cancel guest ticket orders until May 17th.  Please note that there are no refunds after May 21st. Students may order four free tickets and each additional ticket, up to 8 tickets, will cost $12 per ticket and billed to the BruinBill account. Commencement tickets can be picked up at the Central Ticket Office.
Students please arrive for check in at 8:00 a.m. at the southwest corner of Kaufman Hall.
The ceremony is expected to last about an hour and a half.
For further information, please click here for further commencement schedules, or contact Simbi Mahlanza at mahlanza@soc.ucla.edu or 310-825-1215.
2019 UCLA SOCIOLOGY COMMENCEMENT SPEAKER: Karen Baker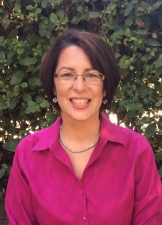 Serving for the past thirteen years as California's Chief Service Officer, Karen Baker has brought her vision and innovation to CaliforniaVolunteers, the State Service Commission. Throughout her time at CaliforniaVolunteers, Karen has strategically built and cultivated cross-sectoral partnerships and coalitions to better serve the people of California. During her tenure, CaliforniaVolunteers has continued to be the nation's largest state AmeriCorps portfolio, with increased investments in service driven by her vision and belief in the power of service to transform the lives of some of the most vulnerable communities.
Initially appointed by Governor Arnold Schwarzenegger in January 2006, Karen was named the Secretary of Service and Volunteering and has forged vibrant public-private partnerships resulting in the creation of successful innovations, including the California Disaster Corps, Business Partners Program, the CaliforniaVolunteers Service Enterprise Initiative, and the AmeriCorps Advantage.
Karen's passion for service and her belief in transformative engagement have driven her 20-plus career, which began with a year of service as a Jesuit Volunteer Corps member, working with at-risk youth. Her entrepreneurial spirit has led to solutions-based innovations that have been fundamental to her work in settings ranging from federal and state government, to local nonprofits, national nonprofits, and universities.
Karen's dedication to creative community solutions began while serving as the Executive Director of Chrysalis, a Los Angeles- based homeless nonprofit.  During her appointment by the Clinton administration as the Deputy Director of AmeriCorps*VISTA serving at the Corporation for National and Community Service, she served as the Director of Special Projects for CEO, Harris Wofford. Her interest in addressing poverty issues led her to Share Our Strength, where as the Director of Innovation, she led "Taste of the Nation," a fundraising platform in 50 states and Canada. She returned to Sacramento as the Managing Partner of Valley Vision, an "action tank" that addresses regional economic, environmental, and social issues, and then began her state service with CaliforniaVolunteers. 
Karen holds her Bachelor of Arts in Sociology from the University of California, Los Angeles.  Karen, her husband Ed, and her two children live in Sacramento.
Previous Commencement Ceremonies:
2018 UCLA SOCIOLOGY COMMENCEMENT SPEAKER: NANCY RUBIN '64
Nancy Hirsch Rubin served as U.S. Ambassador to the United Nations Commission on Human Rights during the Clinton administration. She has been a teacher, public servant and global champion for human rights, social justice, public service and mental health.
She began her career as a teacher in the Los Angeles Unified School District before going into public service. She worked for the Corporation for National and Community Service and helped build AmeriCorps, which has engaged over 800,000 young Americans in public service programs since 1994.
Rubin was a director of the International Human Rights Law Group and chaired election observation for countries making the transition to democracy. She served on the Leadership Council for Amnesty International and chaired the Committee on Women, Law  and Development, which built legal literacy clinics in Asia, Africa and Latin America. She served on the Brookings Institution's expert committee on UN Human Rights Mechanisms and is a member of the Council on Foreign Relations.
Rubin is a director of the National Democratic Institute and previously served as Director of Women for Women International. She is a leader in the ongoing effort to ratify the Convention on the Elimination of all Forms of Discrimination Against Women, and she represented the U.S. at the NGO Forum of the 1985 and 1995 World Conferences on Women. She founded Community Outreach and was the first chair of the National Mental Health Awareness Campaign and served on the board of Didi Hirsch Mental Health Services.
2017 UCLA SOCIOLOGY COMMENCEMENT SPEAKER: TIM HARRIS
Overseeing Los Angeles Lakers business-related endeavors and marketing efforts for 16 years, Tim Harris brings more than 26 years of combined experience to the organization, currently serving in a multifaceted role as Chief Operating Officer/SVP, Business Operations/Chief Marketing Officer.  Responsible for the Lakers' day-to-day business operations, Harris oversees the team's broadcast, sponsorship, ticketing, community relations, game entertainment and digital media departments. 
Furthermore, Harris works closely with team President Jeanie Buss, helping maintain relationships with broadcast and corporate partners while having a hand in all Lakers marketing efforts.
Adding to his extensive scope of responsibilities, Harris serves as a Lakers Alternate Governor, and he represents the club at team president meetings.
Beginning his career working for Dr. Jerry Buss in 1990, Harris was tasked with promoting and marketing the team's arena at the time, The Great Western Forum.  By 1995, after much success in his role, Harris would become Vice President of Marketing for the building.  Following the sale of the Forum in 1997, Harris was responsible for managing the Lakers transition out of Inglewood to the state-of-the-art STAPLES Center as well as the new team training facility.  At the conclusion of the club's move, Harris was brought on board to focus his efforts strictly on the Lakers, originally serving as Vice President of Sales and Marketing.
A standout soccer player at UCLA, Harris played four seasons as goalkeeper (1980-83), earning second team All-American honors in 1983 and finishing his career ranked third on the school's career victories list.  He was later named to the UCLA Athletic Department Hall of Fame as one of the school's 25 all-time greatest athletes.  Harris, who graduated from UCLA with a degree in sociology, went on to play five years professionally (1984-89), including three for the Dr. Buss-owned Los Angeles Lazers of the Major Indoor Soccer League. He was also a member of the United States Men's National Soccer Team in 1985.
2016 UCLA SOCIOLOGY COMMENCEMENT SPEAKER: KIM GORDON
Musician, artist and writer Kim Gordon is an alumna of the UCLA Lab School* and studied art at the Otis Art Institute. Born in Rochester, New York, her family moved to Los Angeles when her father joined the faculty of the UCLA Department of Sociology. 
Gordon rose to prominence as the bassist, guitarist and vocalist of the New York City-based alternative rock band Sonic Youth, which she formed with Thurston Moore in 1981. She continued to write and release material with Sonic Youth until the breakup of the band in 2011. She is currently a member, with Bill Nace, of the guitar duo Body/Head.
Gordon is the author of two books: Is It My Body? Selected Texts and Girl in a Band. In 2015, her artwork was the subject of solo exhibitions at the Benaki Museum in Athens and 303 Gallery in New York. In January, she curated the Gagosian booth at the Los Angeles Art Book Fair.
2015 UCLA SOCIOLOGY COMMENCEMENT SPEAKER: TRISHA CARDOSO
Trisha Cardoso is Executive Vice President, Corporate Communications, of Showtime Networks, Inc.  She serves as the company's Chief Press Officer, responsible for all national and international corporate and business press outreach, and is the communications liaison with parent company CBS. She also oversees the development and implementation of national public relations campaigns for all Showtime programming including original series, documentaries, music specials, digital initiatives, comedy shows, and sports. 
Additionally, Cardoso is responsible for the company's talent relations, events, corporate branding, Emmy and Golden Globe award campaigns, and charitable initiatives.  She also oversees public relations initiatives for the Smithsonian Channel.
Before joining Showtime, Cardoso established and led a strategic consulting firm, overseeing crisis communications as well as lifestyle and cause-related marketing for diverse industries including entertainment, fashion, philanthropy and travel.  Previously she was Senior Vice President of Publicity and Advertising for the Paramount Television Group. 
A great believer in giving back to the community, Cardoso serves on the California board of UNICEF and on the board of the Chuck Lorre Family Foundation.  She is also an active supporter of local charitable causes, including the Saban Free Clinic and One Voice. She resides in Los Angeles with her daughter. 
2014 UCLA SOCIOLOGY COMMENCEMENT SPEAKER: SUSAN KELLOGG
After graduating from UCLA, Susan Kellogg began her fashion career at Macy's West, where she worked for eight years in several store and buying executive positions. She then moved on to a series of leadership positions with Liz Claiborne Inc. over a nine year period, including from 2004-2007 Susan served as Group President for Bridge and Contemporary Brands with the responsibility for five companies: Juicy Couture, Laundry by Shelli Segal, PrAna, Ellen Tracy and Dana Buchman.

Prior to joining VF, Susan served as CEO of Elie Tahari, Inc., where she significantly increased the contemporary fashion brand's international and retail business. Currently she is the President of the Contemporary Brands Coalition for VF Corporation, the largest apparel company in the western hemisphere. She is responsible for three brands of the VF portfolio: 7 For All Mankind, Splendid, and Ella Moss (including John Varvatos from '09-'12). Contemporary Brands Coalition has over 200 retail stores globally and distribution in over 47 countries.

Her personal interests include surfing, skiing, traveling, dogs, horses, and UCLA Basketball/Football. Her favorite charities and organizations are the Marfan Foundation, Cystic Fibrosis, Special Olympics, Stuart House, Women In Need, and MidTown Rountable.