MARCUS JOHNSON| Bank of the West
Head of Contact Center, Executive Vice President
BA Sociology, 1995
As the head of the Contact Center at Bank of the West since June 2016, Marcus is responsible for creation and management of integrated Sales and Service strategy for Telephone, Email and Chat Channels. This includes managing the IVR experience as well as leading customer contact centers, online banking and chat teams, e-mail support, on-line account opening and Small Business teams on a national level. Marcus is responsible for more than 3 million customer contacts annually while continually balancing cost to serve with the customer experience and risks.
.
SUSAN KELLOGG | Consultant, brand building and retail growth
Contemporary Brands Coalition of VF Corporation, President (October 2009 – January 2017)
BA Sociology, 1982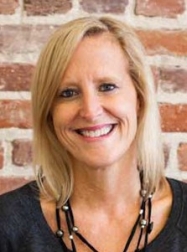 After graduating from UCLA, Susan Kellogg began her fashion career at Macy's West, where she worked for eight years in several store and buying executive positions. She then moved on to a series of leadership positions with Liz Claiborne Inc. over a nine year period, including from 2004 – 2007 when Susan served as Group President for Bridge and Contemporary Brands with the responsibility for five companies: Juicy Couture, Laundry by Shelli Segal, PrAna, Ellen Tracy and Dana Buchman.
Prior to joining VF, Susan served as CEO of Elie Tahari, Inc., where she significantly increased the contemporary fashion brand's international and retail business. Most recently, she held the position of President of the Contemporary Brands Coalition for VF Corporation. She was responsible for three brands of the VF portfolio: 7 For All Mankind, Splendid, and Ella Moss (including John Varvatos from 2009 – 2012).
Currently, Susan is a Retail/Brand consultant. Her personal interests include traveling and UCLA sports.
.
MICHAEL ROUSE | Toyota Motor Sales USA, Inc.
President, Toyota U.S.A. Foundation &
Vice President, Diversity, Philanthropy and Community Affairs (retired 2016)
BA Sociology, 1972
Michael Rouse retired from Toyota in 2016 after 34 years of service. He last served as president, Toyota U.S.A. Foundation; and vice president, diversity, philanthropy and community affairs for Toyota Motor Sales (TMS), U.S.A., Inc.  He was responsible for corporate diversity and inclusion, philanthropy, community relations, department strategic and long-range planning, the Toyota Vehicle Museum, and the Toyota Video Production Center. Specifically, Rouse's philanthropic responsibilities included the oversight of Toyota's key national programs focusing on education, the environment and safety including: the Toyota International Teacher program, a professional development, overseas study program for secondary school educators; Toyota Driving Expectations, a safe-driving program aimed at young teen drivers and their parents; significant scholarship program support for organizations such as UNCF, the Hispanic Scholarship Fund, and the American Indian College Fund.  Also he was responsible for Toyota's very successful social media-based 100 Cars for Good initiative.  Additionally, he managed the company's diversity and inclusion staff which focused on internal development, business partnering groups, diversifying the dealer organization for Toyota and Lexus, and ensuring accountability for diversity and inclusion among all of the officers of TMS.
.
KAREN SILTON | MosaicMorphosis, LLC
Artist, Educator & Community Arts Activist
BA Sociology, 1975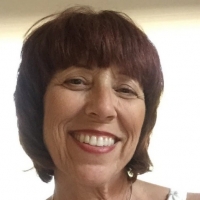 Karen Silton's professional art career began with success as a watercolor artist from the 1980's to 90's when her designs were marketed for textiles, paper goods and greeting cards. Eventually, her passion for art expanded to her developing expertise in ceramics, glass and mosaics. Her highly detailed, colorful and whimsical artwork has been collected worldwide. Accomplishment in the arts fueled demand for her to become an arts educator which she has been involved with for the last twenty years in a variety of communities which include Pierce College, the Skirball, Motion Picture and Television Fund, Otis College of Art and others. She is one of the pioneers of what may be described as a "Process of Transforming Marginalized Communities through Participatory Art Interventions". In 2014, the Getty commissioned her to create a 9' x 5' mosaic along with leading a six day consecutive workshop at the Getty Villa for families to drop in and assemble the mosaic. Over 1000 people participated. In 2015, Westfield Corp commissioned her to create mosaics to adorn outside benches in front of the new Costco in Canoga Park. In collaboration, she also organized and led workshops at the Boys and Girls Club of the West Valley where over 100 kids age 7-12 were taught to create ceramic tiles and mosaic assembly during their summer camp session and which were part of the bench artwork. 
.
CRAIG ZABALA | The Concorde Group, Inc.
Founder, Chairman of the Board of Directors, President and Chief Executive Officer
BA Sociology, 1974
MA Sociology, 1977
PhD Sociology, 1983
Dr. Craig Zabala is a former assembly line worker at GM's Van Nuys, CA plant for eight years during the 1970s and 1980s. He received his Bachelor's (1974), Master's (1977), and PhD (1983) degrees in sociology at UCLA. Dr. Zabala is currently a PhD Candidate in Finance at EDHEC-Risk Institute, EDHEC Business School, École des Hautes Études Commerciales du Nord, Nice, France, Visiting Researcher at the Institute for Research on Labor and Employment (IRLE), University of California, Los Angeles, and Visiting Researcher at the Max Planck Institute for the Study of Societies - MPIfG in Cologne, Germany.  He worked as an economist in the field of productivity analysis at the US Departments of Labor and Commerce for seven years in the 1980s.  That was followed by academic appointments at Rensselaer Polytechnic Institute, Warwick University – UK, University of California - Berkeley, and the City University of New York.  He moved to Wall Street, where for 25 years he has worked in investment and merchant banking with Merrill Lynch, D.H. Blair, and 787 Capital Group. Concerned about a shortage of capital to finance domestic manufacturing, in 1998 he founded and is the CEO of The Concorde Group, which provides capital to support midsized US manufacturers.  Zabala has published widely in the fields of business, economics, finance, industrial relations, and management.