We love to hear what our Alumni are doing! Please email your news to friends@soc.ucla.edu.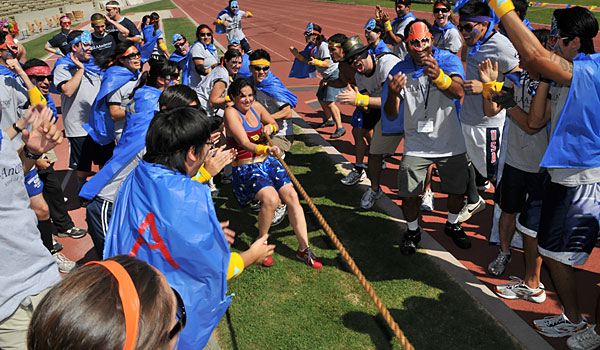 Do you have an idea for supporting the department? Perhaps there's a guest speaker you'd like to hear, or you want to give a talk yourself? Send us your suggestions! friends@soc.ucla.edu
STAY IN TOUCH
Our Alumni are important to us! Please click here to notify UCLA if you change your name, address, or other contact information.
@UCLA EMAIL FOR LIFE!
As UCLA alumni you are eligible to have an @ucla.edu e-mail address forward indefinitely to another e-mail account of your choosing. Switch your e-mail accounts as many times as you want without having to send a change of address to your contacts. For more information see Free UCLA Lifetime Forwarding.
BRUINWORKS
BruinWorks is an online networking site exclusively for UCLA alumni. It allows alumni to connect professionally and personally to a network of nearly 400,000 UCLA alumni.
Network with other alumni from our department via the Sociology alumni group
Search for jobs, résumés and other alumni
Post a job or your own résumé
Access a comprehensive UCLA alumni directory
Explore a global calendar of UCLA events
Stay in touch and network with interest and geographic alumni groups, including the Sociology Alumni group
Sign up for BruinWorks:  Go to www.bruinworks.com and click on Log in. First-time users will be directed to sign up to establish an account. If you already have an account, you can log in with your e-mail address and password.
PROFESSIONAL ALUMNI NETWORKING
Are you a UCLA alumnus/a in a business profession?
If you have more than seven years of experience, the Bruin Professionals UCLA alumni network is for you. With already nine regional chapters in California, BP is the premier UCLA group for well-established professionals to network and expand their business activities: bruinprofessionals.com/
If you have less than seven years in business or are a recent graduate, Bruin Business Network is the alumni group for you. Check them out and join them on Facebook www.facebook.com/bruinbusinessnetwork and on their BruinWorks' group site via www.bruinworks.com.
DINNER FOR 12 STRANGERS
For more than 40 years this UCLA tradition has brought alumni, faculty and students from all generations together to enjoy good food and great conversation. An award-winning program, UCLA Dinners for 12 Strangers is emulated by hundreds of universities. In 2011, UCLA alumni hosted 290 dinners, involving more than 3,100 Bruins.
Dinner for 12 Strangers is held during Winter Quarter, check back in for specific dates.
 
If you live in the Los Angeles area you can request your dinner guests to be students of our department! Please indicate so when you register online as a host. If you live anywhere in the world you can host a dinner for alumni; see https://alumni.ucla.edu/events/dinners/host/signup.cfm.